INTERIOR
PERFECT INDOORS FOR THE GREAT OUDOORS
The Queen Size Folding Bed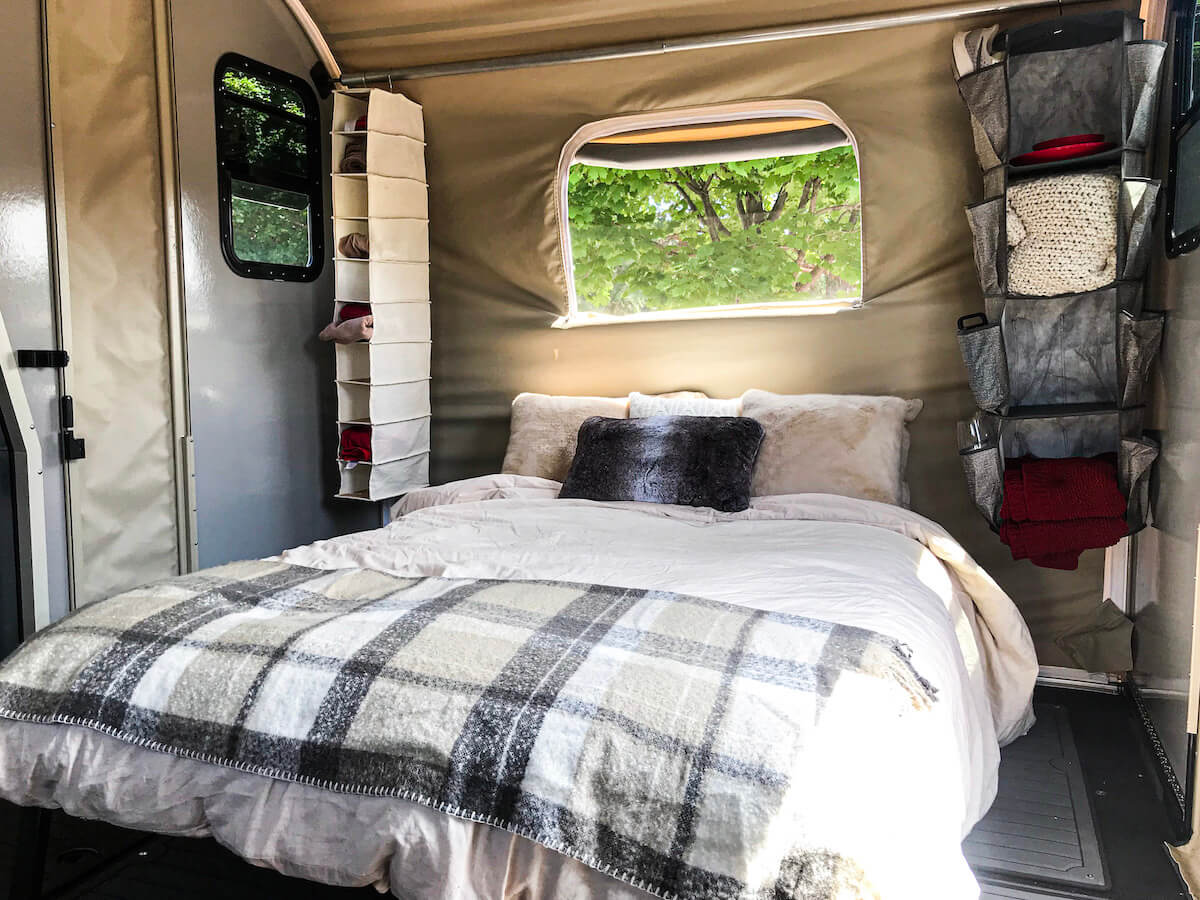 The Queen folding raised bed is a roomy 60″ x 80″ for sleeping two.
Fold-Out Beds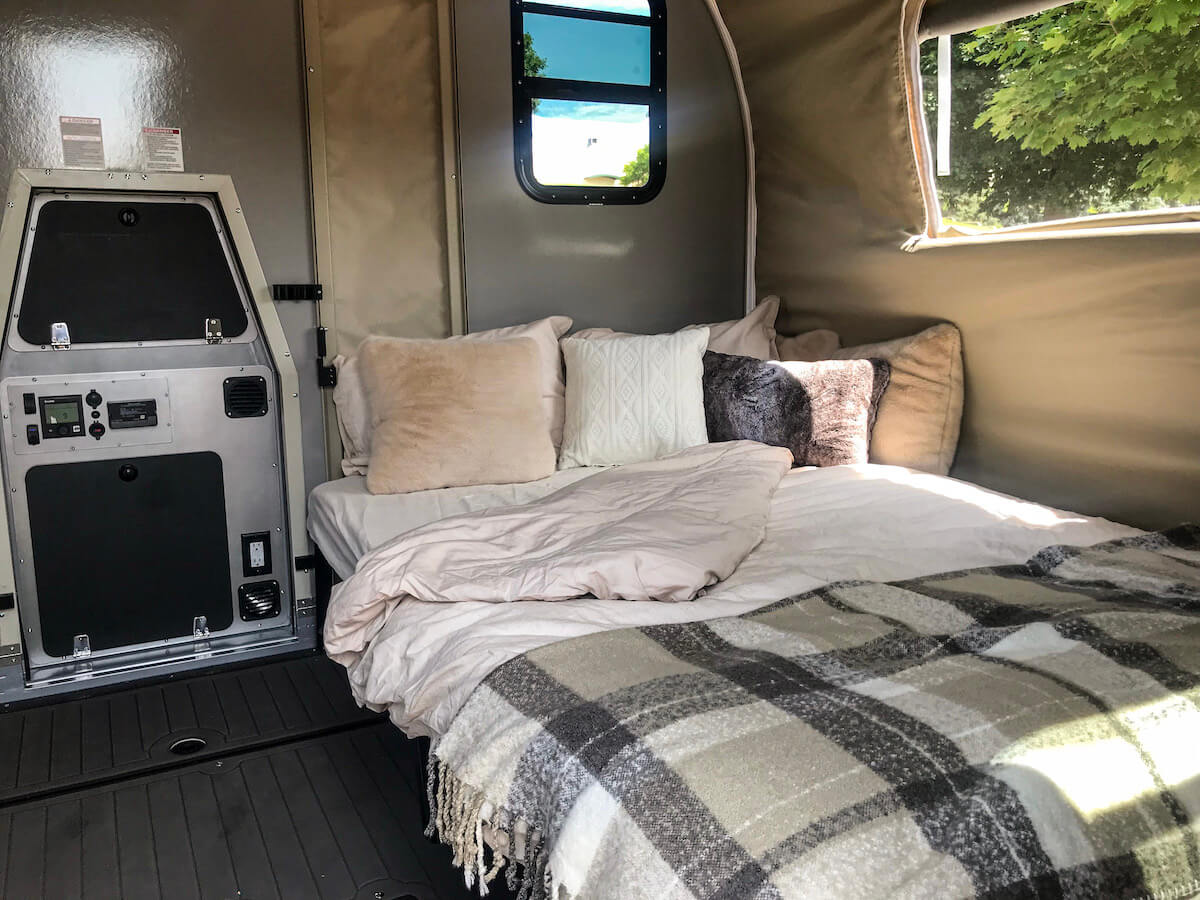 See all that room? That's easy sleeping on those fold-out beds for four, and there's plenty of room for two more. At the back, the heating and AC set up keep you comfortable 365 days a year—and the marine grade carpet keeps it cozy on your bare feet, too.
Good Morning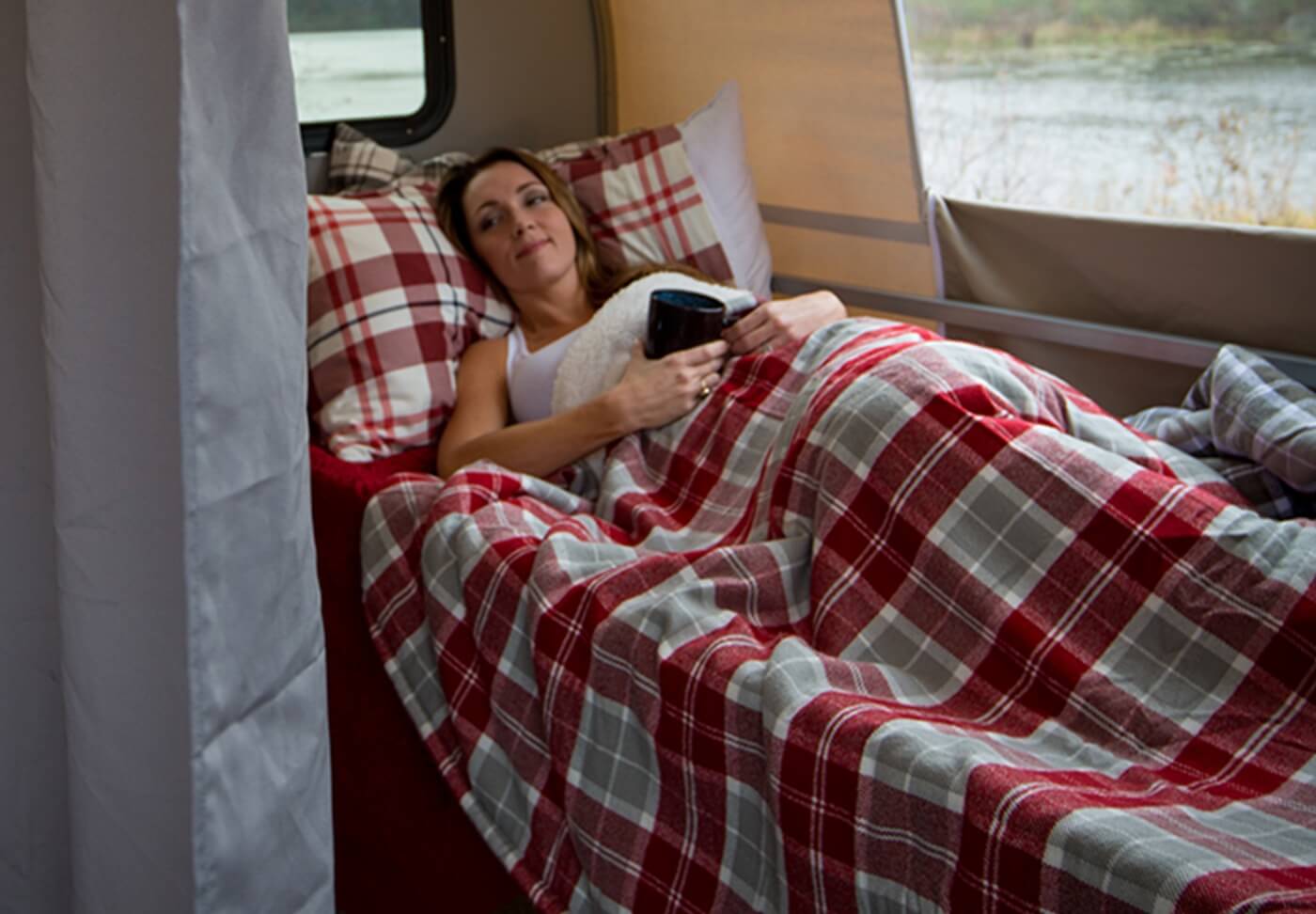 Get away from 'em all. Sometimes you just want to be alone—to dress, shower, or use the toilet in privacy. Camp365's privacy curtains give you that—included in your little bedroom with a view.
Sleep Like Babies (All Six  of You!)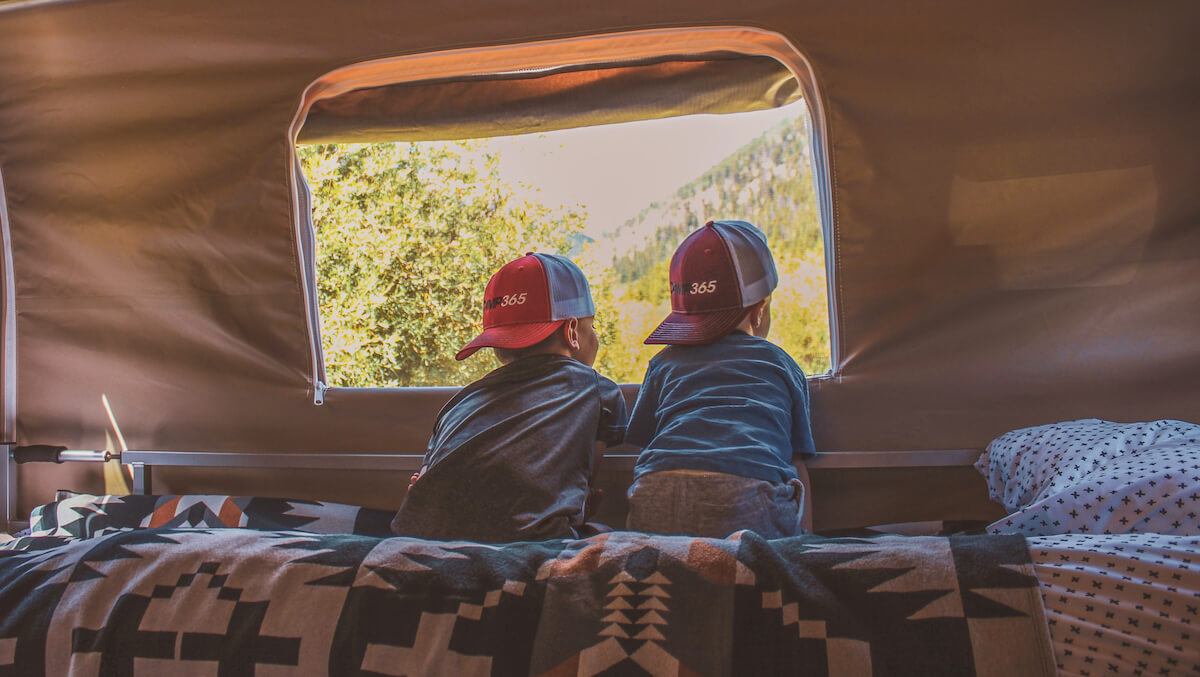 Sleep up to six with our fold ups: two optional bunk beds and a big (60″ wide) bed for two.
Friends' Weekend
Welcome to the great indoors. A six-room cabin by night—and a party room whenever you need one. At 700 cubic feet, there's even room for dancing and sleeping.
Cocktail Hour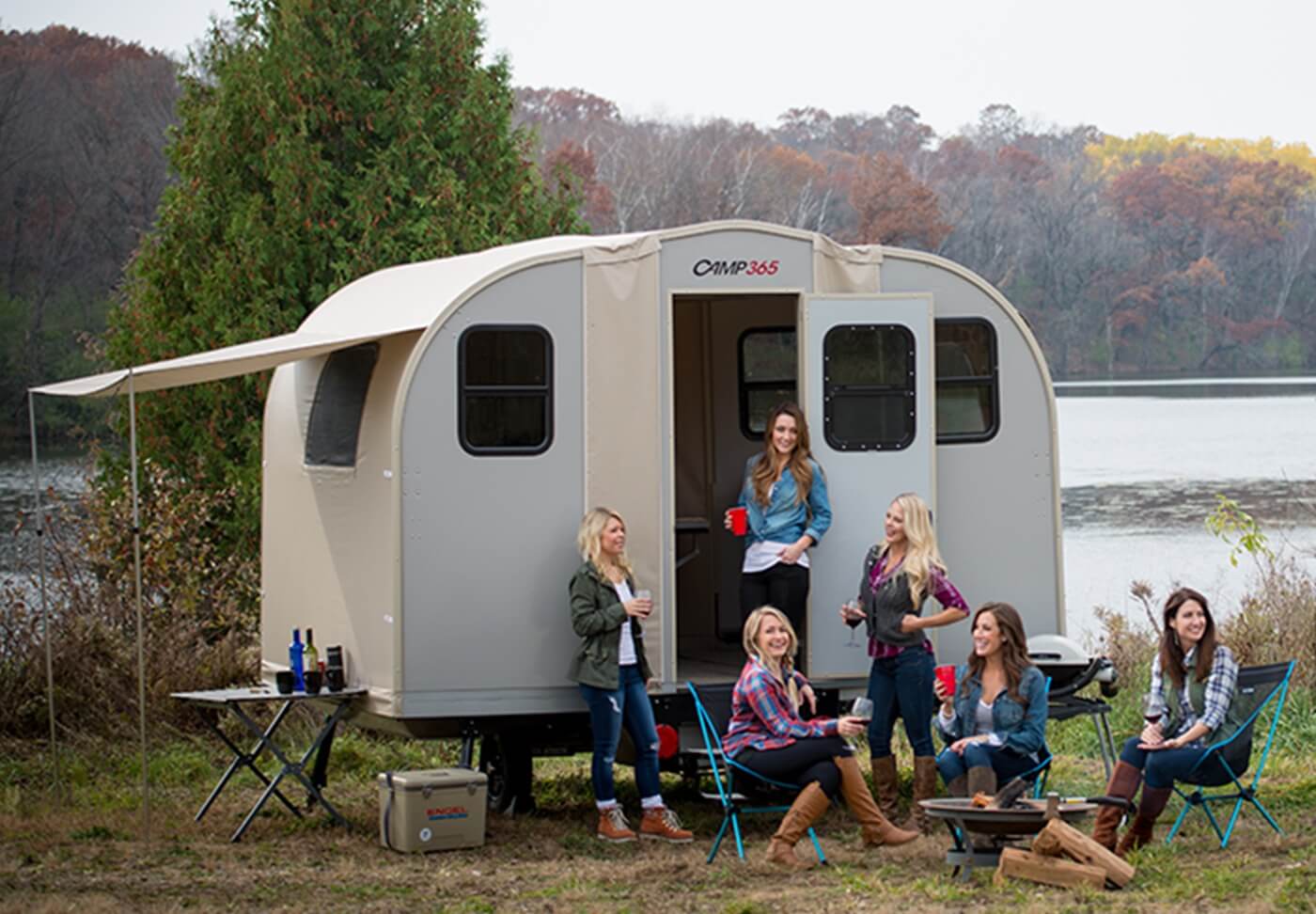 Bring down the foldout table and you can serve dinner, play cards, enjoy a cocktail hour. And there's a closet's worth of storage room for everything you need—and a fridge for all your goodies.
Now You're Cooking!
Our two-burner, portable pull-out stove can be set up indoors or al fresco (our engineers know Italian.)
Stainless Steel Sink and Faucet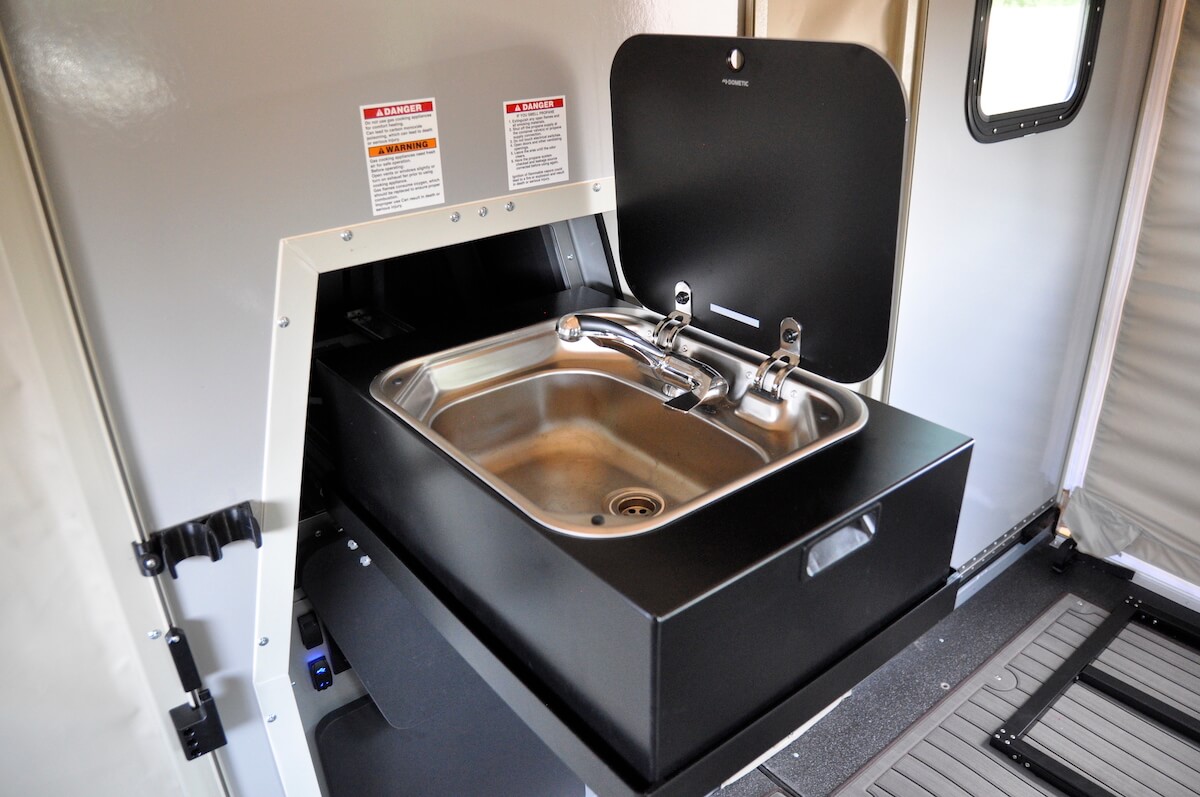 The sink can be installed or removed easily with the quick connect system.
Refrigerator/Freezer
Chill all your favorite food and drink in the 365's DC-powered, low-power draw refrigerator. For your convenience, the refrigerator is mounted on an industrial strength drawer that is accessible outside the camper, so you can load your favorite beverages from both the inside and out.
Hot Shower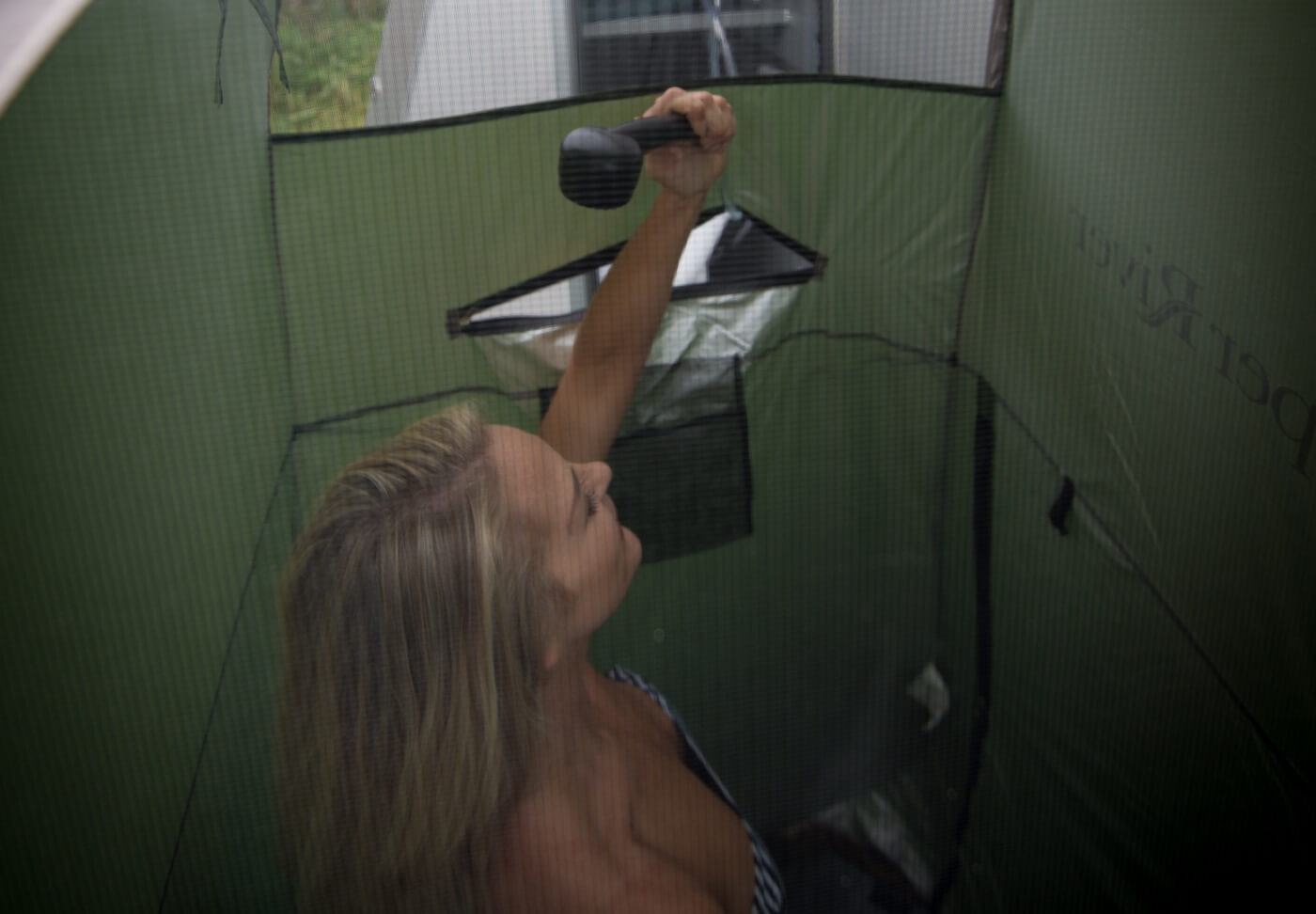 If your camping gets a little too down and dirty, the optional shower—which doubles as a private space to dress—comes in very handy.
Water Storage You Can Clean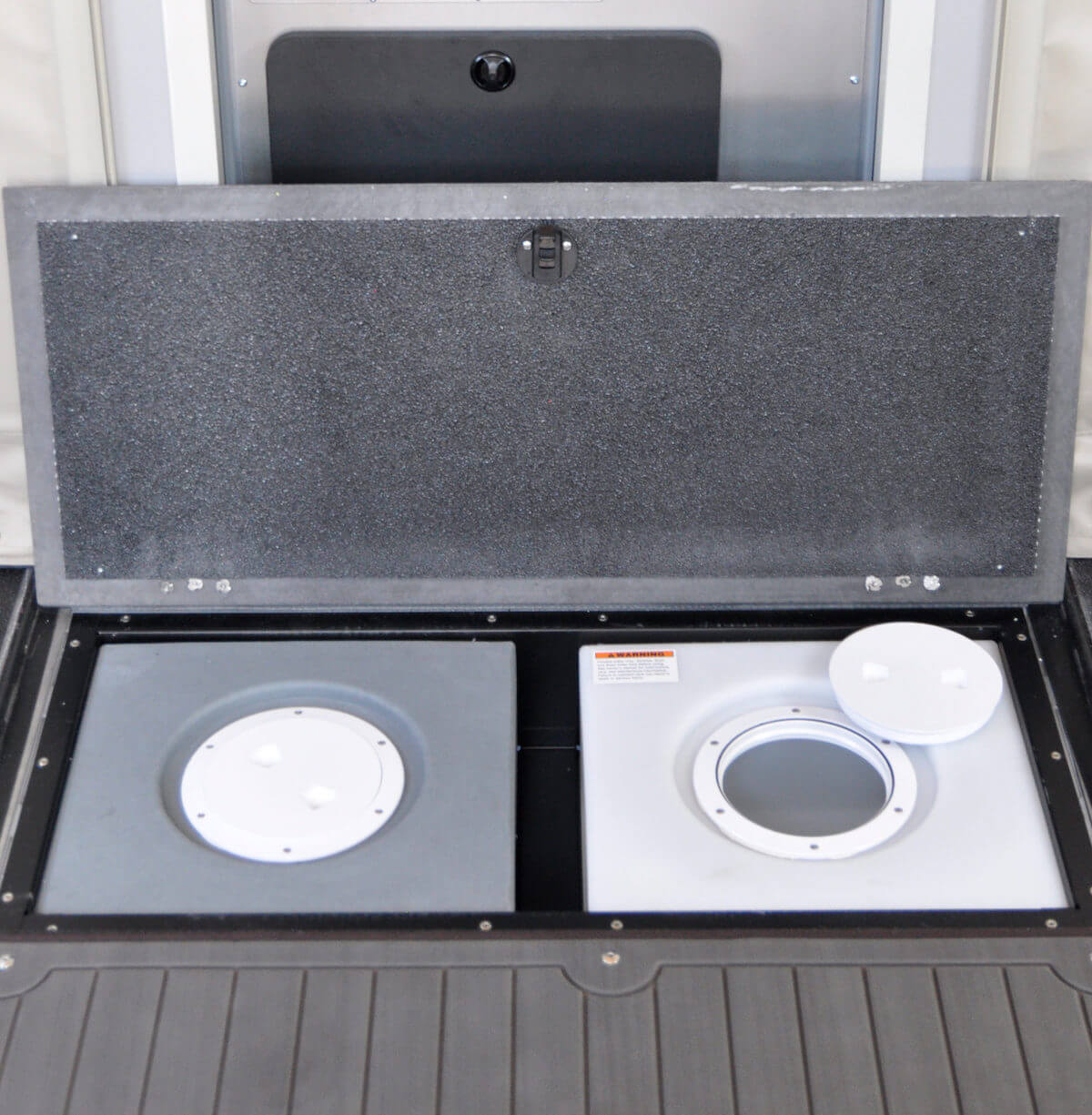 Each tank can hold 12 gallons of water (12 fresh and 12 grey).
Your Private Restroom
The 365 industrial-strength, standard-height toilet easily pulls out in just seconds, with a concealing privacy curtain that also doubles as a changing area.
All The Storage You'll Need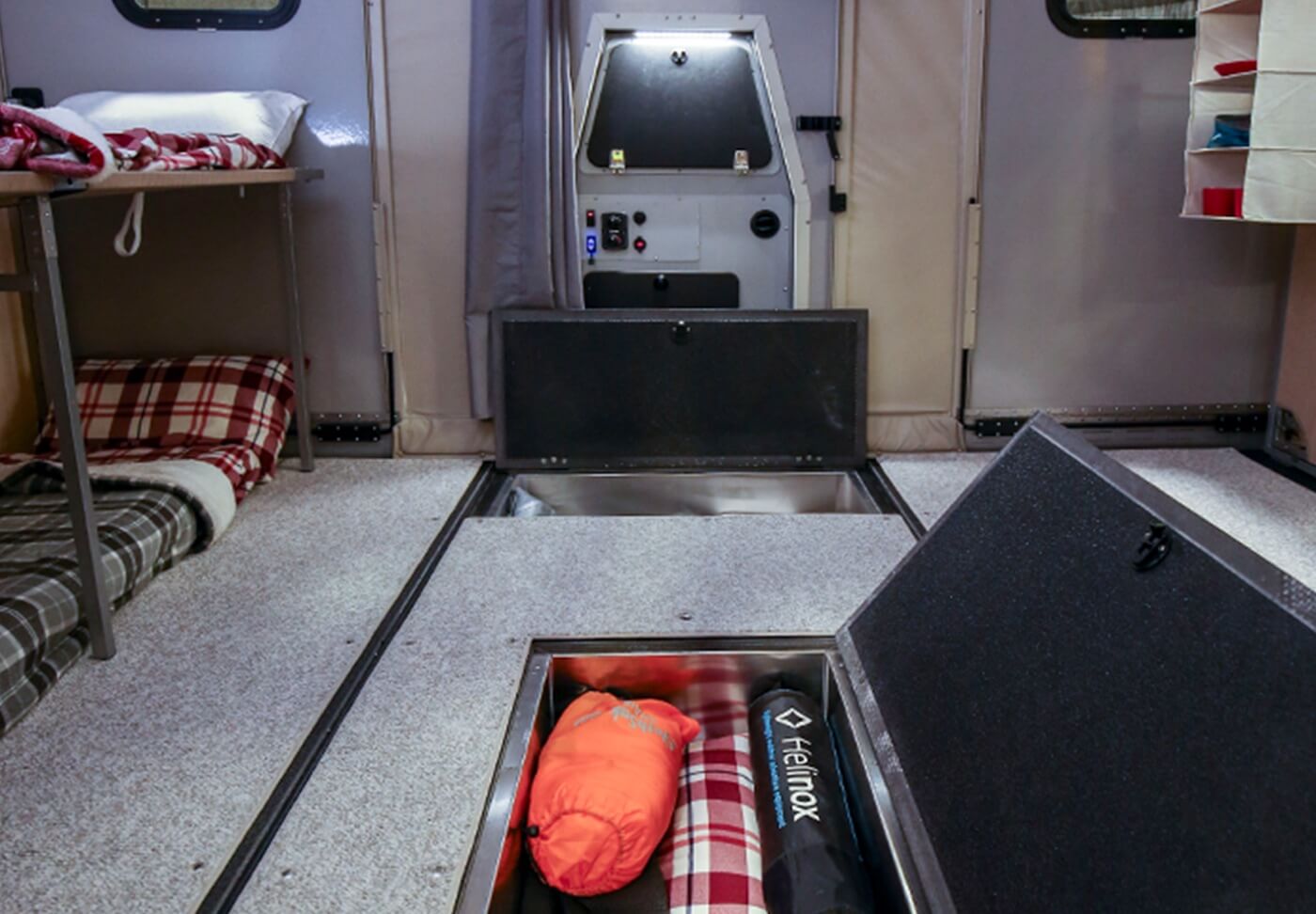 Leaving nothing behind when you travel! Every Camp365 offers 39 cubic feet of in-floor and side and front dry storage as well as optional portable shelving and full-length hanging bars.
Truma VarioHeat Propane Heater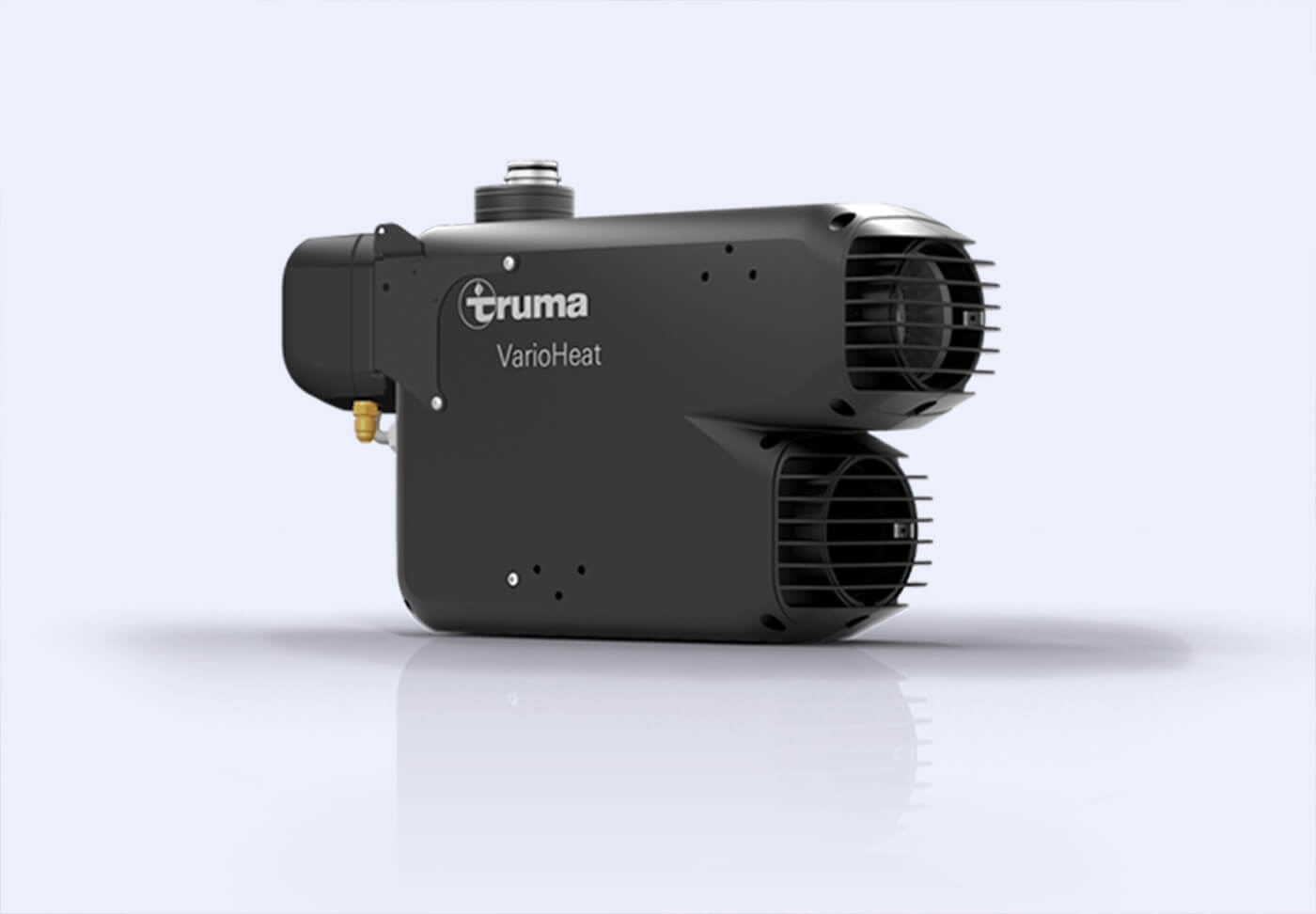 With boost mode for rapid heating, the 12,500 BTU heater doubles as a powerful fan to keep your cabin fresh all day.
Portable Hot Water Heater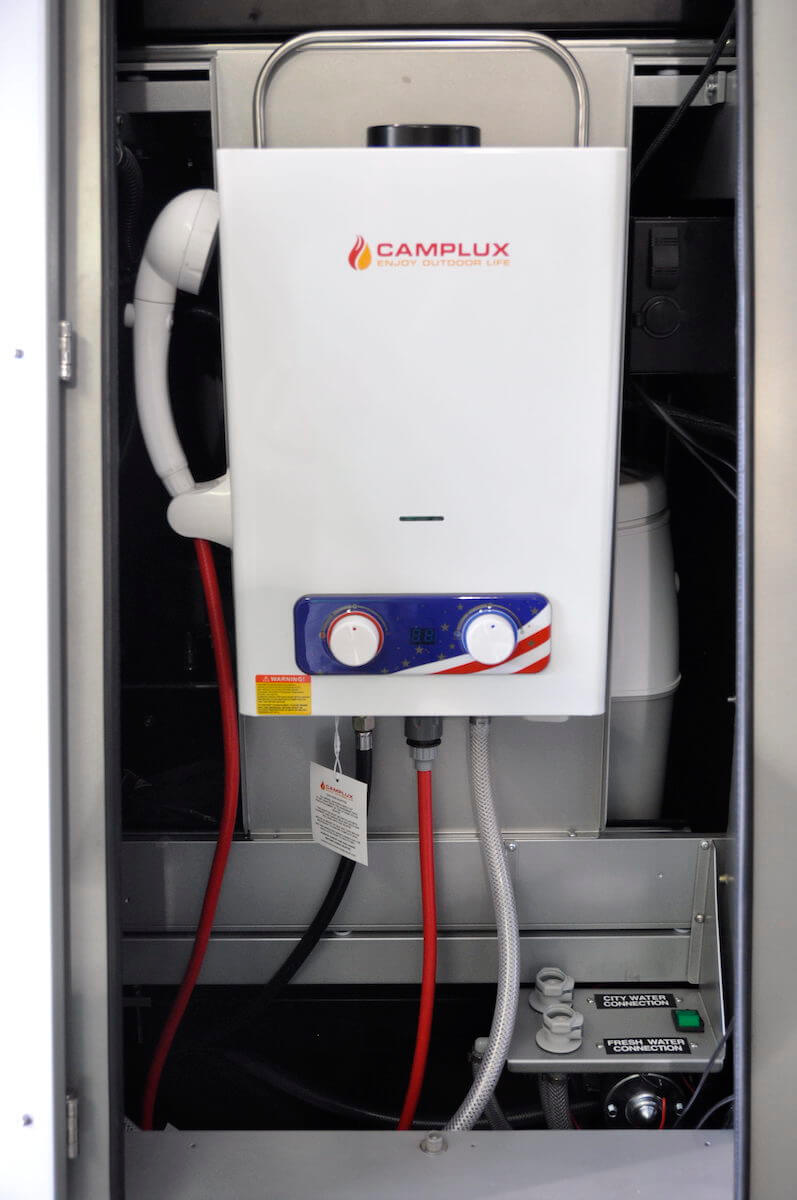 Air Conditioner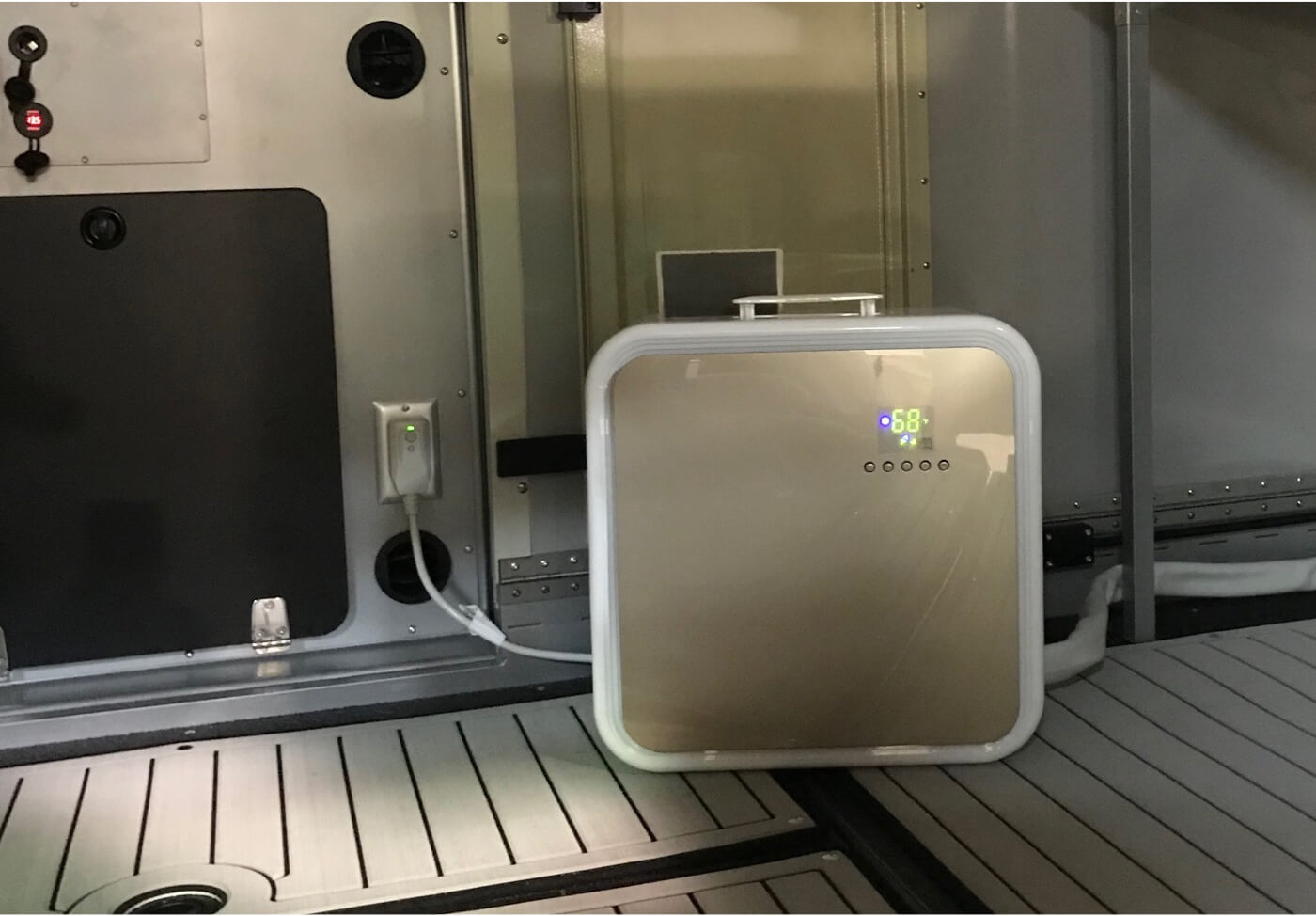 The Camp365 engineering team has a number of smart options to cool your cabin on hot days!
Marine Grade Snap-In Flooring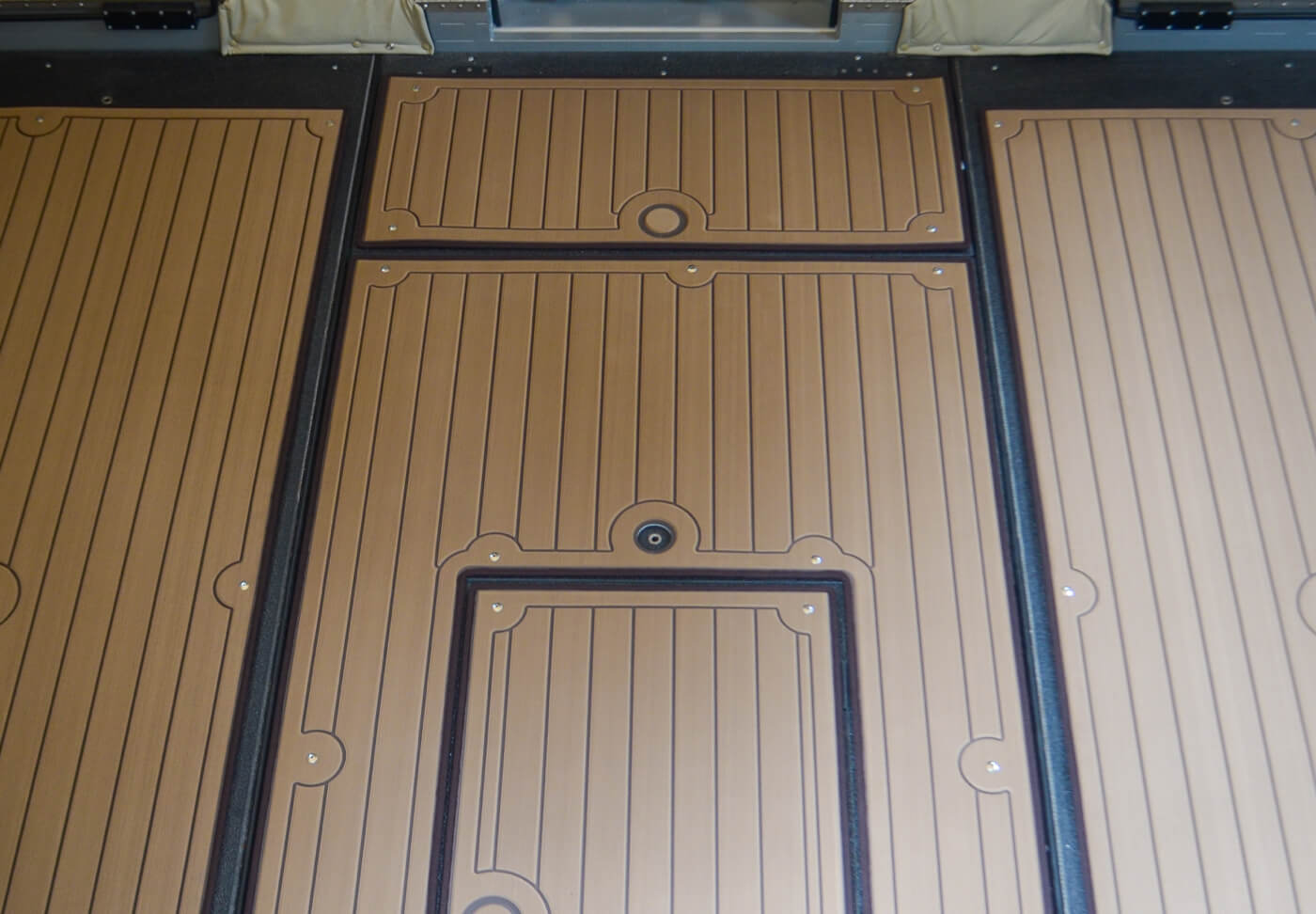 A great addition: our optional MarineMat flooring is cool and cushiony under your feet (thanks to its closed cell EVA foam underside). Warrantied for three years, this special flooring—it's anti-slip and stain, mold and mildew resistant—cleans up with just a quick bath from your garden hose.
Adjustable, Indoor-Outdoor TV Mount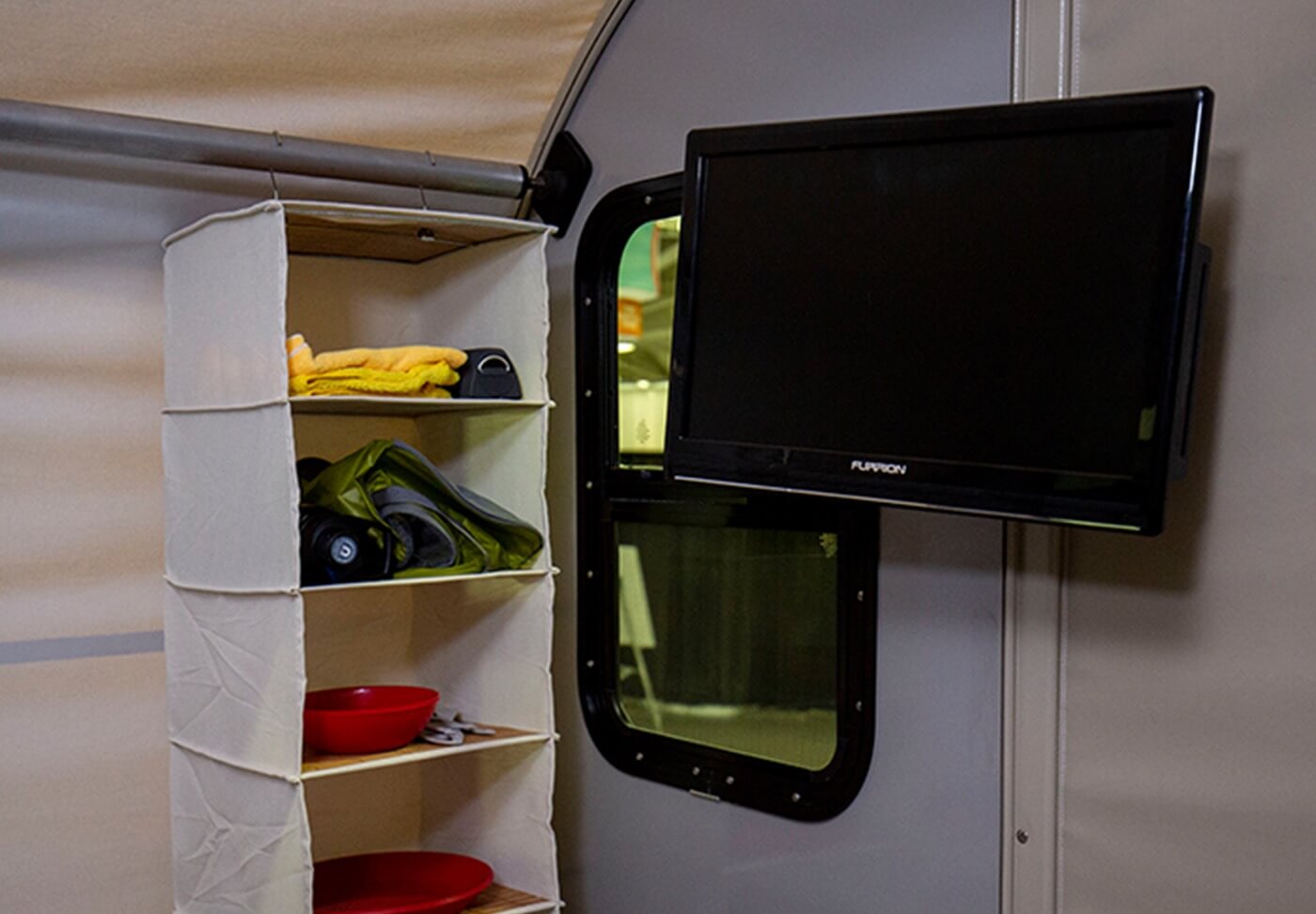 A game or program you don't want to miss? How about a campfire movie? Our ingenious TV mount (under 25 lbs) adjusts up and down the walls and can be used inside or out.
Want to see details about the Exterior?
Camp365 has put a lot of thought into how you use your camper and what would help on the outside.