Our passion for the outdoors is driven by our families. It started with strong-willed Grandmas whose zest for joy and fun-filled family adventures gave our team the "Grandma Certified" standard of excellence that we strive for every day. Our own families are blessed by children with special needs that remind us every day that nature should be accessible to everyone.
Our Core Principle
Camp365 was founded on a core principle that human beings are happiest and healthiest when we spend time outdoors. That is why we build and deliver ownership experiences that make camping easy and comfortable for everyone. From urban dwellers with limited storage space and electric hybrid cars, to rugged UTV trail hoppers who boondock in the deepest parts of the big woods, and to large families (pets included!) looking to enjoy a vacation outdoors. We are committed to making products that intersect accessibility and comfort, and we want it to be as easy and fun to buy our campers as it is to use them.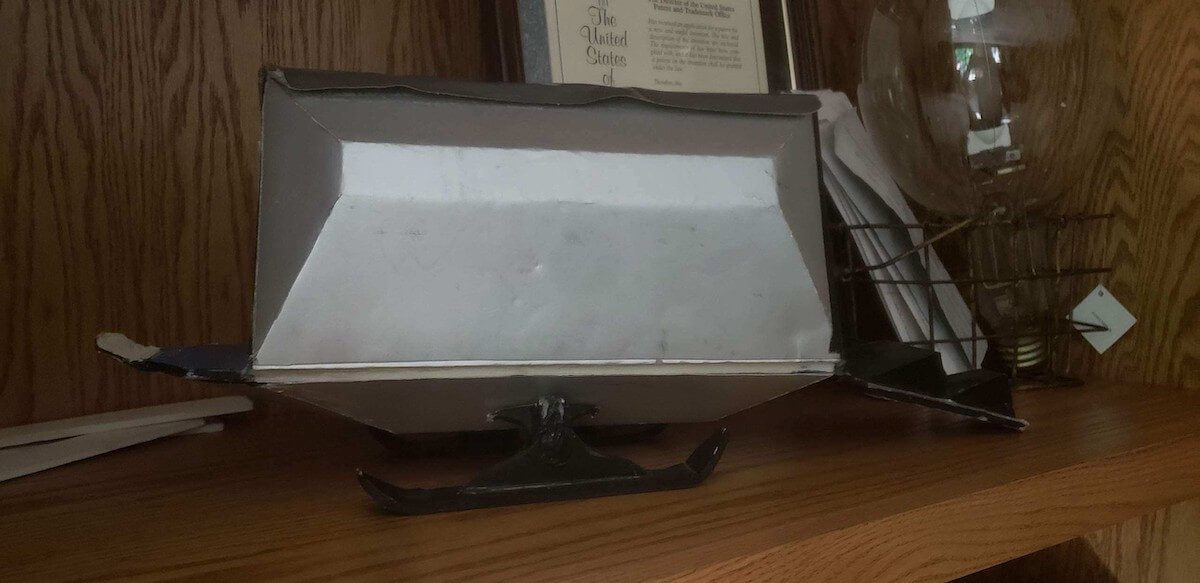 Sold on the concept, Camp365's CEO Kevin McGregor, assembled a team of outdoor enthusiasts and engineering nerds with a shared a vision for revolutionizing the camper market. They worked nights, weekends, and lunch breaks in a single stall garage and transformed that tiny model into a full-sized prototype. Years of field testing followed, and while there were some updates and modifications, Uncle Scott's original design proved so innovative that we were awarded several patents along the way.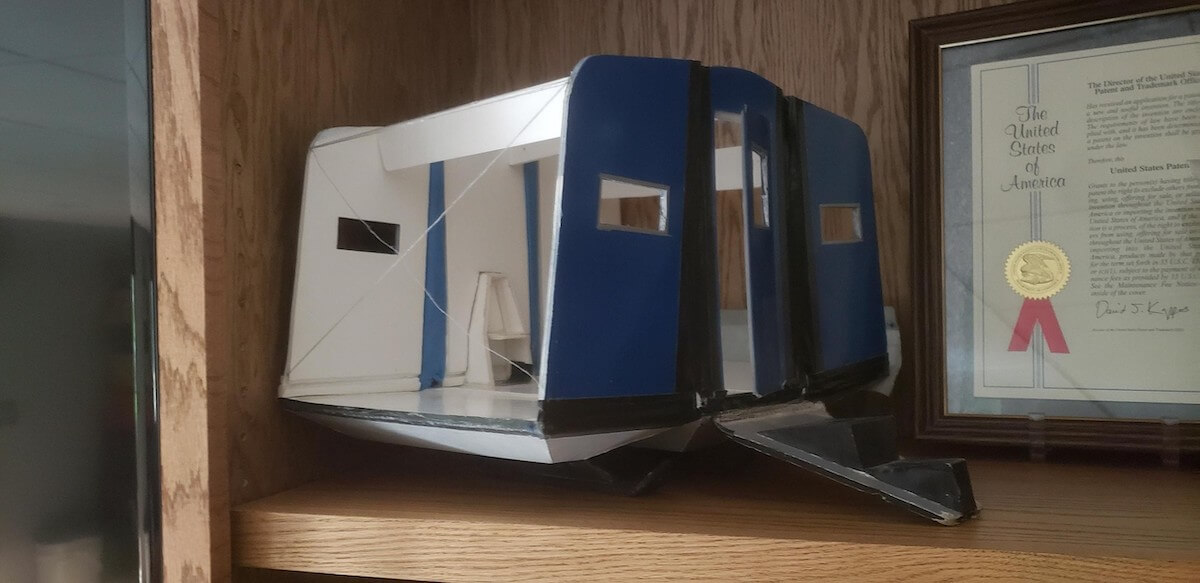 In 2018, we spun up production in our Eden Prairie site and successfully introduced Camp365 to the RV market. Since then, Camp365 has continued to grow, expanding our manufacturing capacity with the opening a second manufacturing plant in Albia, Iowa, and a third plant opened in September 2021.
We know that camping needs change with the seasons and with life. Camp365 is committed to making sure "The Cabin that Goes Everywhere" offers owners a lifetime of outdoor enjoyment, any day of the year, and for anywhere your adventures take you.
Visit Us
Birthed in the great state of Minnesota , our office showroom are based in the Twin Cities, in the city of Eden Prairie. We have manufacturing plants in Albia Iowa for fabrication and final assembly.
F.A.Q.s
When people first see the Camp365 they always have questions. We hope we can answer some here.
Where can I see one—or buy one?
You can see one at one of our US or Canadian dealers, or request an in-person or virtual tour from our factory showrooms in Minneapolis–St. Paul, Minnesota or Albia, Iowa. We are also happy to conduct a virtual tour to demo our design, function, and features. Just call 952-777-3400 to arrange it!
What does the full camper cost?
We offer a few models and lots of equipment options to suit different camping environments, styles and needs. Prices vary depending on dealership, model, and delivery options. If you're interested in hearing more about additional options and pricing, please contact a dealer near you or email us at info@camp365.com.
Does Camp365 offer financing?
Camp365 does not directly offer financing, but our campers are certainly eligible for financing! We are happy to help walk you through the process and paperwork, especially if this is your first time buying a camper. Our dealer network also work directly with financial institutions to provide competitive rates.
What warranty is offered?
You get a one year-warranty plus a 7 year warranty on the marine grade top with a additional warranty on the torsion axle, flooring , heater, tires , rims and other options.
Can it carry my favorite toys?
Absolutely. The Camp365 side mount rack system carries most off-the-shelf Thule, Yakima and other roof-top storage carriers. So pile on your kayaks, paddle boards and bikes. Stay tuned for the release of our rack system for canoes, small boats, scooters and motocross bikes.
What vehicles can pull one, and what hitch rating is required?
You can haul your cabin on wheels with almost any four-cylinder vehicle equipped with a Class 1 hitch—even a Toyota Prius, Subaru or Mini Cooper. Camp365's ultra-lightweight & aerodynamic design reduces loss of fuel cell range, making it a great option for electric (EVs) and hybrid vehicles (HVs) such as Tesla, Hyundai Kona, or Chevy Volt. You can also tow your Camp365 with many ATVs and most UTVs rated for towing 1500 pounds.
How easy is Camp365 to tow?
Camp365 camper has been engineered with a low center of gravity, aerodynamic design for slip streaming and remarkable fuel economy and electric battery range with all towing vehicles.
How long does it take to set up & level out?
Most people can easily do it in less than 10 minutes! It's "lift-assisted." If you can push a vacuum cleaner, you can level out your Camp365 cabin.
Are any special tools needed to set it up?
No, just your hands. You don't even need wood blocks.
What is the exterior material used?
Camp365 uses Aqualon for both layers of the roof and hinge areas of the cabin. This high-performance fabric is heavily used in products like boat lift covers and Bimini tops because it's extremely tough, 100% waterproof and offers many years of trouble-free performance.
How spacious is a Camp365 cabin when it is open?
It's 12 feet wide and 8 feet long, with over 7 feet of head room. So that's a spacious 700 cubic square feet.
How is Camp365 Powered?
Camp365 comes with two separate electrical systems: a 12-volt DC deep cycle marine battery and a 120-volt AC system. The 12-volt battery is installed under the floor and is charged by the tow vehicle during transit or via solar power. Your Camp365 comes with a standard SAE solar port where you can plug in solar panels (sold separately). The 120-volt system can be connected to any standard 120 volt outlet via an extension cord and a 15AMP Male to 30AMP female plug adapter (extension cord and adapter sold separately). That's the standard outlet you typically find in your living room or garage, or what RV Parks and campsites will often refer to as "Shore Power". You can also plug this 120-volt set up into a portable generator. The 12-volt DC battery will also recharge when the 120-volt AC system is being powered.
Camp365 stand ups to anything that weather might bring. How so?
Camp365 is committed to producing high quality products for lifetime use. We use no wood, canvas or rip stop nylon. So that means no mildew or rot. Your Camp365 is made from high grade aluminum, powder coated steel and a shell made out of Aqualon, a durable, marine-grade synthetic material that resists punctures, won't fade or crack in heavy sun, and can withstand extreme environmental conditions. Your fold-out cabin on wheels stays "forever young."
For what temperature ranges is it suitable?
Alaskan winters to Florida summers…seriously. Thanks to its air gap insulation and heating & cooling systems, Camp365 can keep you camping comfortably in extreme conditions—up to 150 degrees and as low as -40 degrees.
What do I need to clean the exterior and interior?
For your exterior, just water and a microfiber cloth. Inside, you also can use a mild soap for deeper cleaning and a vacuum if you choose carpet. That means it's an easy chore to assign to your kids or add to that honeydew list.
If a tire goes flat, how do I fix it?
Camp365 comes with a built-in jack, and its leveling system makes that tire switch easy, even on rough terrain.
Can I store one in a standard garage?
Easily—in a standard garage stall or even in a small storage shed.
What activities are best suited for a Camp365 camper?
Every day of the year (hence Camp365) active and adventure fun: Thrill-seeking adventures, football tailgating, winter ice fishing, mountain climbing base camping, weekend hunting, back country glamping, and off-the-grid camping.
Can I cook inside my Camp365 cabin?
Just slide out the cook top stove and cook a quick meal inside your cabin at the table. If you want to cook outside, the stove easily removes and sets up outside your cabin. (And don't forget to grab a drink from the refrigerator!)
Can my Camp365 cabin come with a bathroom & shower?
Your glamping-approved, indoor toilet area quickly pulls out and tucks away when not in use. Camp365 offers an optional outdoor shower room.
Do I have enough charging ports for all my electronics?
Camp365 comes with multiple charging ports USB, 12V & 120 AC.
Does it have water and a sink?
Camp365 fits a 12-gallon fresh and 12-gallon grey water tank with a Camplux tankless water heater shower combo. Our easy swap Sink and Stove fits in the conveniently in the upper storage slider.