Elkhart Open House Update: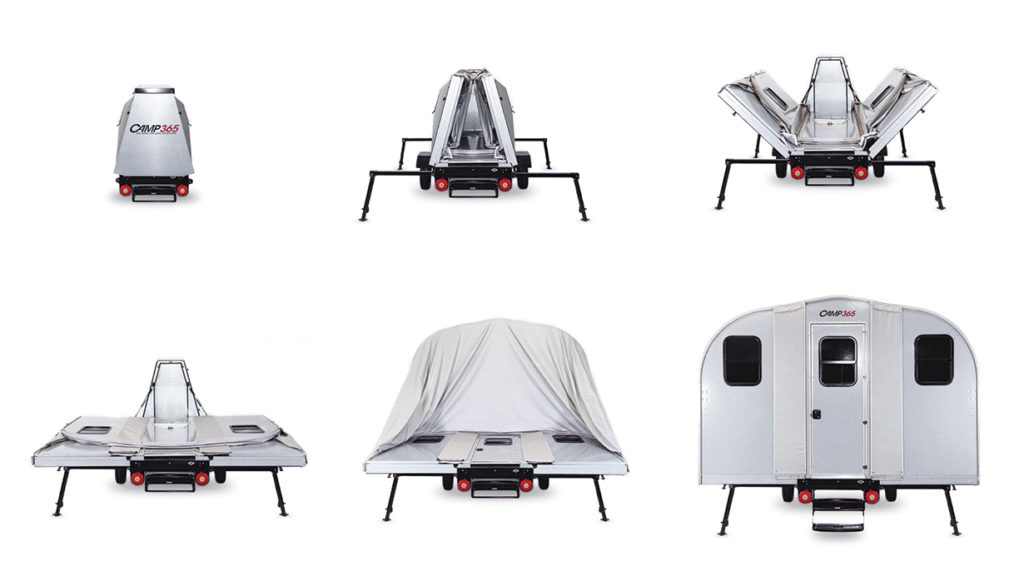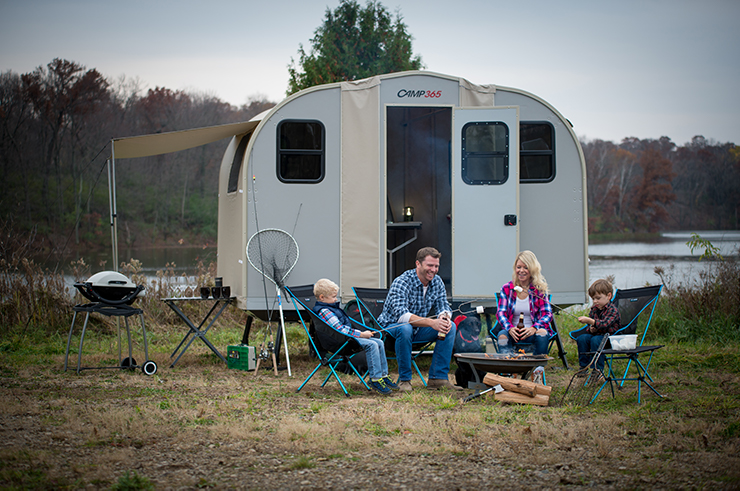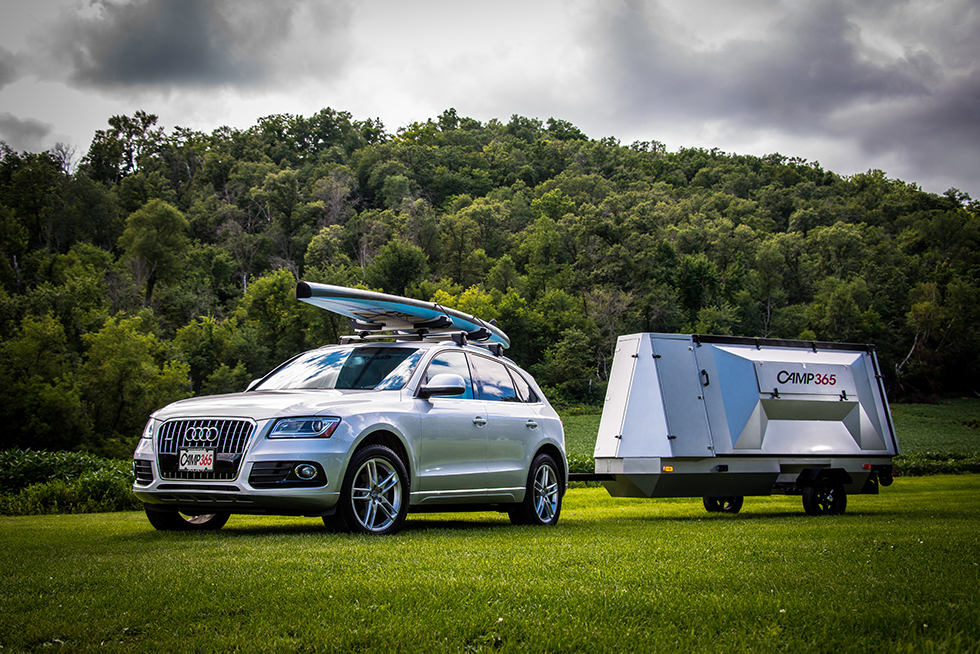 Sleeps Six. Amazes Millions
One minute, you're pulling your camper down the trail. Nine minutes later you are standing in a 700-cubic-foot weekend cabin that's wide and tall enough for an NFL offensive line and its coach—sprawling 12′ by 8′ base, and a soaring 7′ 6″ ceiling.
And it's cool all summer and warm all winter, thanks to seven-window cross-ventilation, proprietary R7 insulation, an electric air conditioner and propane heater, so you and your gang can go anywhere you want, every day of the year.
Take a look at the Camp365 DEALER video – click on the image below, or on this link: https://vimeo.com/243689024/b18317a20a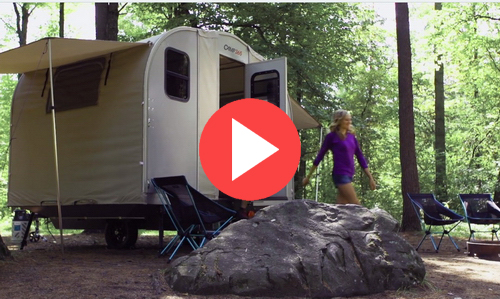 Camp365 will be exhibiting at Elkhart Open House September 23-27, and looking forward to meeting new RV dealers interested in taking on the line.
Visit us at the display on County Road 17 just across from the Executive Drive entrance to the RV/MH Hall of Fame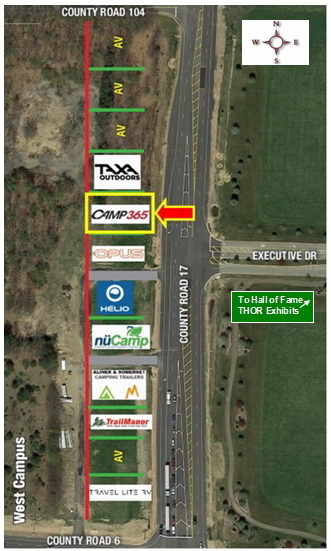 To schedule an appointment please contact:
Kevin McGregor & Jacob Farmer
Office: 952-777-3400 or Cell 612-414-1089
kevinm@camp365.com or Jacobf@camp365.com